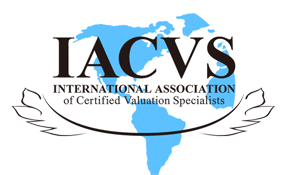 +1 206-623-3200

+1 206-623-3222
ICVS - International Certified Valuation Specialist
---
What is ICVS Credential?
ICVS (International Certified Valuation Specialist) – a statement to client that you have completed professional and systematic training in business valuation. It is also an attestation that you meet the international requirements for competency and professionalism in business valuation.
ICVS designees can be engaged in the following services:
Serving locally for overseas enterprises by providing consultation and valuation for their international mergers and acquisitions.
Pricing and valuing foreign trades and overseas listings, and issuance of relevant reports recognized by local regulators.
Providing valuations for the preparation of financial statements (especially purchase price allocation in cross-border M&A and annual impairment testing of goodwill).
Valuations in transnational economic disputes.
Higher earnings potential.
Recognition by industry and government bodies for your professional ability.

To qualify for the ICVS, the applicant - at a minimum - must:
1) Have a college degree from an accredited university, or have been granted a recognized finance related credential (such as the CFA, CMA, CPA, CA or CGA), and can be able to demonstrate substantial experience in investment or business valuation; Demonstration of "substantial" experience means:
Two or more year's full-time equivalent experience in a valuation related discipline; or,
Having performed ten or more valuations in which the applicant's role was significant enough to be referenced in a valuation report; or,
Being able to demonstrate substantial knowledge of business valuation concepts, be published on the subject, completed graduate work in the field; or,
Having obtained a designation from another recognized business valuation accrediting organization.
2) Be a member in good standing of an IACVS Charter (at or prior to taking the examination);
3) It is required under international standards that core training be completed by each Member who seeks ICVS certification. Candidates who seek waiver of this requirement must make their request in writing and have completed significant work experience in the field of business valuation (10,000 hours or more);
4) Submit three personal and three business references;
5) Successfully complete acomprehensive examination on valuation concepts.
Part I is five-hours of multiple choice questions designed to test participants on valuation theory and concepts.
Part II is the demonstration of experience and can be met in a number of ways: A three-hour case study (provided by IACVS) exam. The questions test best practices in the performance of a valuation; or Submit an actual sanitized (so as to protect your and your client's identities) valuation report prepared in the last twelve months; or Prepare a valuation report based on a case study provided by IACVS.
The exam sections are administered by the Charter by using an independent exam proctor approved by IACVS.

How to prepare for the International Certified Valuation Specialist (ICVS)
1) Attend live training classes
2) Self-study
4) How does Senior Business Valuator become an ICVS?

IACVS Associate Membership Application Form
For additional inquiries, please contact: info1@iacvs.org or 001-206-623-3200.
Copyright © 2001-2021 IACVS All Rights Reserved
Toronto Canada. Telephone: +1 206-623-3200 Fax: +1 206-623-3222
E-mail: info1@iacvs.org