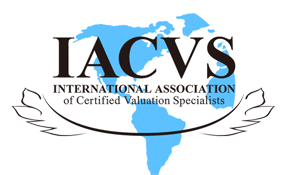 News and Events

+1 206-623-3200

+1 206-623-3222
The Fifth CVA Certification Training Class successfully held in Shenzhen China
2013-12-03    IACVA Hits:  
The fifth CVA Certification training class was successfully held from November 11 to 16, 2013, in China's earliest Special Economic Zones -- Shenzhen. This training course is jointly held by International Association of Consultants, Valuators and Analysts (IACVA) and China Appraisal Society (CAS). Candidates from Zhejiang Province¡¢Hong Kong and Singapore took part in the week long training.
Our distinguished senior instructor, Mr. Robert Brackett, taught the foundational theories of business valuation. He wished everyone good luck with their exams!
Mr. William Hanlin, the President and CEO of IACVA, met with candidates and shared his personal experience and real life cases with candidates during CVA case analysis course. He also taught Introduction to Intangibles Valuation. Both instructors encouraged candidates to utilize the IACVA world-wide network to develop their practices through participating local and global events.
Copyright © 2001-2019 IACVS All Rights Reserved
Toronto Canada. Telephone: +1 206-623-3200 Fax: +1 206-623-3222
E-mail: info1@iacvs.org