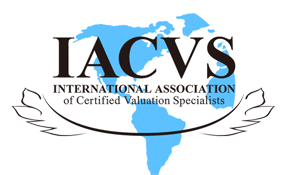 News and Events

+1 206-623-3200

+1 206-623-3222
A Live Seminar on "Valuation Practice in China" to be held by IACVA HK Chapter
2015-10-10     Hits:  
It is our pleasure to announce that IACVA Hong Kong Chapter will host a seminar on "Valuation Practice in China" on 28th October, 2015. The distinguished speaker, Mr. Joe Chow, the Chairperson of Qualification & Education Committee of IACVA Hong Kong Chapter, is going to share his extensive professional knowledge and solid experience in the valuation industry in China during this seminar. We are using this opportunity to invite you to participate in this event.
The seminar will be jointly supported by the Association of International Accountants (AIA), CPA Australia and the Chamber of Hong Kong Listed Companies (CHKLC). We believe the seminar could also be a platform for connecting professionals with similar background.
Kindly find the event details from below:
Date: 28th October 2015
Time: 16:30pm - 18:00pm (16:15 Registration)
Venue: Room 2703, 27/F, Shui On Centre, 6-8 Harbour Road, Wanchai, H. K.
Language: English
Credit:1.5 CPE / CPD / CPT Hours
Cost: $150 for IACVA members (*AIA, CPA Australia or CHKLC members)
$180 for others
Remark: Beverage will be provided.
For more information, please visit IACVA Seminar Flyer or visit http://www.iacvahk.org/
It would be our great honor if you can join this seminar. Seats are limited and available on a first-come first-served basis. For enrollment, please complete the registration form in the attachment on or before 23rd October, 2015 to avoid disappointment. A confirmation email will be sent to confirm your registration. For enquiries, please feel free to contact Ms. Tracy Tam at +852 3582 3149 or tracy.tam@iacvahk.org
Copyright © 2001-2019 IACVS All Rights Reserved
Toronto Canada. Telephone: +1 206-623-3200 Fax: +1 206-623-3222
E-mail: info1@iacvs.org