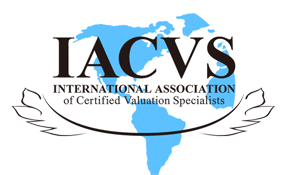 News and Events

+1 206-623-3200

+1 206-623-3222
V-FI Aisa Summit 19-20 April 2016 in Hong Kong
2016-02-14     Hits:  
The V-FI Asia Summit 2016 (Asia's Only Summit on Valuation and Risk for Financial Instruments) will be held on 19-20 April, 2016 at the Excelsior Hotel in Hong Kong. The V-FI series is the dedicated Annual event on the valuation and risk management of financial instruments. With Summits in London, New York and now Hong Kong, the event is the only forum bringing together Heads of Risk, Valuation, Modelling and Finance with Regulators and Experts to shape best practices throughout the industry. Join over 40 leading speakers and 100+ peers to learn the latest trends in valuation and rish control, APAC regulation, product pricing trends, sourcing market data, xVA, product control, asset trends and more at the 1st V-FI Asia Summit.
Mr. William A. Hanlin, President & CEO of IACVA, will present for the conference "XVA Adjustment and Accounting Standards - An Incompatible Marriage?"
View the latest agenda.
We IACVA gets a 30% registration discount for our members. You may register at http://www.infoline.org.uk/FKM63352IACVA. Please e-mail info1@iacva.org to get the discount code.
If you have any questions during registration, you may email custserv@infoline.org.uk, or call +44 (0) 20 7017 7702.
Copyright 2001-2018 IACVS All Rights Reserved
Toronto Canada. Telephone: +1 206-623-3200 Fax: +1 206-623-3222
E-mail: info1@iacvs.org