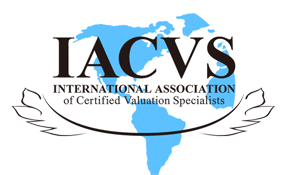 News and Events

+1 206-623-3200

+1 206-623-3222
Certified Business Valuation Course 21 - 30 September 2016 in Malaysia
2016-05-20     Hits:  
"Certified Business Valuation Course"
Approved CPD Accredited Course (10 CPD HOURS)
It's a great pleasure to announce that Business Valuers Association Malaysia (BVAM) will organise a Certified Business Valuation Course. BVAM is a charter member of The International Association of Consultants, Valuers and Analysts (IACVA). The training course will be held on 21 - 24 & 26-30 September 2016 at National Institute of Valuation (INSPEN), Kajang Selangor, Malaysia.
The training program is directed to all valuers and real estate industry player who want to explore and enhance their competencies in Business Valuation profession.
Objective of this course:
At the end of the programme, participants will be able to:
• Acquire knowledge on Business Valuation and its components
• Gain exposure on valuation approaches and techniques
• Apply knowledge & skill on Business Valuation
Send your enquiry to:
• Sr Faziah Abd Rasid at faziah@inspen.gov.my;
• Sr Elvin Fernandez at elvin.khongjaafar@gmail.com;
• Sr Francis Loh at francislohsp@gmail.com.
National Institute of Valuation (INSPEN)
Valuation and Property Services Department
Persiaran INSPEN
43000 Kajang
SELANGOR
MALAYSIA
Tel : +603 8911 8682 (DL)
Fax: +603 03-8922 3891
Email: faziah@inspen.gov.my
Copyright © 2001-2021 IACVS All Rights Reserved
Toronto Canada. Telephone: +1 206-623-3200 Fax: +1 206-623-3222
E-mail: info1@iacvs.org