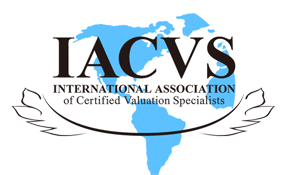 News and Events

+1 206-623-3200

+1 206-623-3222
The 18th International Surveyors' Congress May 12 – 13, 2016 in KL, Malaysia
2016-03-30     Hits:  
IACVA is the supporting team for the 18th International Surveyors' Congress (ISC) to be held on May 12-13, 2016 at Istana Hotel, Kuala Lumpur, Malaysia organized by the Royal Institution of Surveyors Malaysia (RISM). The theme for this event is "The Resilient Professional – Thriving In A Changing Economy". Mr. Jim Horvath, the Chair of IACVA, will attend and present a topic in the line with "Valuation and Monetization of IPR and other Intangible Assets."
RISM is the national professional body incorporating four surveying disciplines, namely, Building Surveying, Geomatic & Land Surveying, Property Management, Valuation & Estate Agency Surveying and Quantity Surveying. Its current membership stands at close to 9,000 surveyors from the corporate arena, the public sector and the academia. This ISC aims to look into the fast changing international domestic economic landscapes in the light of the volatility in the financial, commodity and currency markets; and the transitory advantages business participants can exploit to improve their organisational effectiveness.
Please click onto the following link for the Programme:-
Kindly please forward your form, as attached to:
Royal Institution Of Surveyors Malaysia,
3rd Floor, Bangunan Juruukur,
64-66, Jalan 52/4, 46200 Petaling Jaya, Selangor
or Tel : 603 - 79551773 / 79569728 or Fax: 603-79550253
or email to secretariat@rism.org.my; hanie@rism.org.my for further details.
Copyright 2001-2018 IACVS All Rights Reserved
Toronto Canada. Telephone: +1 206-623-3200 Fax: +1 206-623-3222
E-mail: info1@iacvs.org