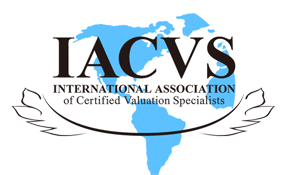 News and Events

+1 206-623-3200

+1 206-623-3222
Mr. William Hanlin Attended the V-FI Aisa Summit
2016-04-26     Hits:  
Mr. William Hanlin, the CEO & President of IACVA, attended the V-FI Asia Summit 2016 (Asia's Only Summit on Valuation and Risk for Financial Instruments) held on 19-20 April, 2016 in Hong Kong. Mr. Hanlin presented for the conference "XVA Adjustment and Accounting Standards - An Incompatible Marriage?"
Since the financial crisis of 2007 – 2008, banking regulators have brought pressure on those who sell financial instruments to be more transparent in models and the methods used to set pricing. For institutions that offer for sale such financial instruments, this requires traders to make daily adjustments to pricing. The whole concept of pricing adjustments is called "XVA Adjustments." The X stands for C (credit) M (margin) F (funding) and other "X" Valuation Adjustments (i.e., CVA, MVA, FVA, etc.). In addition, regulators expect traders to provide the same level of transparency in arriving at fair value each day as might be represented in financial statements according to accounting standards (IFRS, GAAP). The challenge for banks and other traders is that much of the work on setting prices is still a trade secret, and such institutions are reluctant to share their trade secrets with other firms.
Accountants (internal) do not understand the models used by traders of financial instruments. And, therefore, there is a current disconnect with auditors about how pricing is actually accomplished to arrive at "fair value" for financial reporting
Based on his own practical experiences, Mr. Hanlin discussed the current development situation and the future trends of the accounting standards used for valuations under fair value around the world.
Mr. Hanlin also joined the panel discussion and exchanged thoughts and ideas with the other three speakers. This presentation attracted all attendees' attention and deeply discussion.
The V-FI series is the dedicated Annual event on the valuation and risk management of financial instruments. Over 150 participants attended and learned the latest trends in valuation and risk control, APAC regulation, product pricing trends, sourcing market data, xVA, product control, asset trends and more at the Summit. The free-exchange of ideas at this conference can be considered a complete success.
Copyright 2001-2018 IACVS All Rights Reserved
Toronto Canada. Telephone: +1 206-623-3200 Fax: +1 206-623-3222
E-mail: info1@iacvs.org