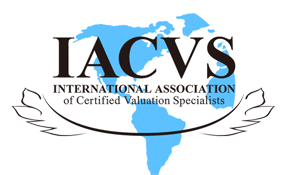 News and Events

+1 206-623-3200

+1 206-623-3222
The Seventh ICVS Certification Class Successfully Held in Beijing
2016-05-12     Hits:  
IACVA China Charter successfully conducted its seventh ICVS Certification Training Class in Beijing from May 7- 11, 2016. Near twenty candidates took part in the training.
Our distinguished senior instructor, Mr. Robert Brackett, taught the business valuation theories and methodologies, and answered many questions from keen candidates.
Mr. William Hanlin, the President and CEO of IACVA, met with candidates and shared his personal experience and real life cases while teaching the Introduction to Intangibles Valuation class. The class participants responded enthusiastically to his depth of knowledge and approachability.
Mr. Zhu Jun, a member of IACVA Education Committee, taught case analysis and report writing as well. He shared his own experience from a professional view and clearly pointed out the differences of cases done in domestic and in oversea followed by IACVA standard.
All participants were encouraged to utilize the IACVA world-wide network to develop their practices through participating in local and global events.
Last but not least, we owe a big thank-you to the kind support of Mr. Zhu Jun, Ms. Sun Wenqing, Mr. Luke Ma and Ms. Lisa Guo. We couldn't have done it without you! THANK YOU!
All of us are looking forward to the next training in Shenzhen 2016!
Copyright © 2001-2021 IACVS All Rights Reserved
Toronto Canada. Telephone: +1 206-623-3200 Fax: +1 206-623-3222
E-mail: info1@iacvs.org