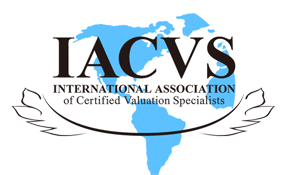 News and Events

+1 206-623-3200

+1 206-623-3222
IVSC Anounces The New Standards
2017-02-04     Hits:  
The IVSC held its annual AGM in Bali, Indonesia last November. This meeting was the single-biggest event for IVSC and its members in many year, concluding a two-year process of revising the International Valuation Standards (IVS). 2016 was very busy with the new exposure drafts and the many comments and responses from members like IACVA. The newly revised standards are very comprehensive and deal with valuation and appraisal issues for valuing businesses and appraisal of tangible property. This effort consumed many thousands of hours by dozens of dedicated professionals who have volunteered their time to make the revised standards useful to all professionals and stakeholders.
Our IACVA Standards Committee, under the guidance of James Catty, ICVS (Chairman Emeritus) and Jim Horvath, ICVS, Chairman, produced dozens of comments and suggestions to clarify and improve the drafts of the new version of IVS.
The IVSC, under the very capable Sir David Tweedie – IVSC Chair, will now promote global adoption of the new IVS, country by country, as the universal valuation standards. This effort will be much like the experience of the accounting standards under IFRS that have been adopted by more than 120 countries for their professionals.
IACVA will be adopting the 2017 IVS as the IACVA framework for valuation work, report writing, and governance of member competencies and ethics. We believe this is a major turning point for the establishment of a truly global valuation profession where all valuation professionals have the same set of standards.
We encourage all IACVA members and stakeholders to view the 2017 IVS (www.ivsc.org) and to forward comments to IACVA with any suggestions on this matter (info1@iacva.org). Your IACVA Board believes that the adoption of the IVS is a big step forward for all IACVA members.
Please click IVS to view the new standards.
Respectfully submitted,
Bill Hanlin, Jr. CPA, ICVS
Copyright 2001-2018 IACVS All Rights Reserved
Toronto Canada. Telephone: +1 206-623-3200 Fax: +1 206-623-3222
E-mail: info1@iacvs.org