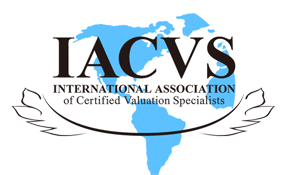 News and Events

+1 206-623-3200

+1 206-623-3222
Mr. William Hanlin Attended the 2017 Winter Conference of AM&AA
2017-02-09     Hits:  
IACVA president William Hanlin participated in the Winter Conference of AM&AA (Alliance of Merger & Acquisition Analysts) held in Las Vegas on February 1st to 3rd. He met with AM&AA board members and discussed collaboration in Singapore and the upcoming summer conference during 2017 to held in Chicago.
Both organizations acknowledged their members are perfectly aligned to work with each other on cross-boarder M&A deals with special skill sets in valuation and deal-making. The members compliment each other in facilitating collaboration for their clients in many aspects of an engagement.
Stay tuned on more details for upcoming events!
Copyright © 2001-2019 IACVS All Rights Reserved
Toronto Canada. Telephone: +1 206-623-3200 Fax: +1 206-623-3222
E-mail: info1@iacvs.org