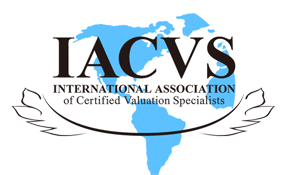 News and Events

+1 206-623-3200

+1 206-623-3222
Mr. Hanlin's visit on Beijing
2017-05-03     Hits:  
On April 27th, Mr. William Hanlin, Chairman of IACVA, was invited to visit the Beijing Appraisal of Society, and met with the Deputy Secretary-General of Pang Jun and the Director of Tang Ke, giving a pleasant exchange and communication on their respective associations' situation.
Ms. Pang expressed her hot greeting to Mr. Bill's visit. Mr. Bill gave a brief presentation on IACVA's mission, charter distribution and members, especially introduced the coverage area and daily work of IACVA China charter.
Mr. Hanlin presented IACVA's approaches and requirements on management, membership and member dues matters, the IACVA's recommendation to use the IVS and the internationally accepted financial reporting guidelines. In the meanwhile, he had a brief introduction towards the IACVA online training courses and professional resources which is available to members. He also shared the International Business Valuation Conference information in recent two year: 2015 Dubai conference and 2016 Malaysia conference.
Mr. Hanlin updated the current condition of business valuation in the United States, specifically conducted detailed analysis on the business valuation practices: valuation for tax, valuation in M & A and valuation on court litigation, he emphasized the business valuation is occupying a more important position in modern social life and economy.
After the interview, Ms. Pang took a photo with Mr. Hanlin and expressed her expectation for the next visit to BAS.
Copyright © 2001-2019 IACVS All Rights Reserved
Toronto Canada. Telephone: +1 206-623-3200 Fax: +1 206-623-3222
E-mail: info1@iacvs.org