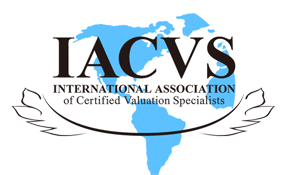 News and Events

+1 206-623-3200

+1 206-623-3222
Mr. Hanlin' s visit on China Appraisal Society
2017-05-10     Hits:  
Mr. Hanlin met with CAS Secretary-General of Dr. Zhang, Deputy Secretary-General of Madame Han and Ms. Han Ning on April 26, giving a pleasant exchange and discussion of events and affairs.
Mr. Hanlin introduced the IACVA new course ­— Valuation for Mergers & Acquisitions and give a brief description. Madame Han presented the appreciation on the advantage and practicability of this course and will bring it in as marathon CPE training course which is run by CAS twice a year for its members. Hanlin agreed to present this course on CAS's CPE event in Xiamen this year. Hanlin mentioned the general preparation of the International Business Valuation Conference, Dr. Zhang said CAS is willing to be a sponsor of the Conference on November 2-3, 2017 Shenzhen, China. Then, Hanlin and Dr. Zhang had a warmly conversation on other future international events. Mr. Hanlin stated IACVA would continue to have a good relationship with CAS.
Copyright © 2001-2019 IACVS All Rights Reserved
Toronto Canada. Telephone: +1 206-623-3200 Fax: +1 206-623-3222
E-mail: info1@iacvs.org