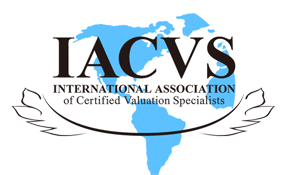 News and Events

+1 206-623-3200

+1 206-623-3222
AM&AA Conference "The Cross-Border Deal" was successfully held in Singapore
2017-05-15     Hits:  
This one day conference is the first AM&AA event held in Asia on May 10. Singapore is located in or near the center of one of the largest M&A markets in the world. AM&AA is the Alliance of Merger and Acquisition Analysts which was formed in 1998 to promote a professional approach to assisting sellers and buyers accomplish successful transactions. The AM&AA has members and credentialed professionals in more than 25 countries.
There were nearly 250 attendees from 20 different countries gathered to hear about the art of being a "deal-maker" that can facilitate both seller and buyer with professional guidance to successful transactions. Attendees included experienced M&A attorneys from many countries and CPA/CA (accountants) that provide specific-country tax planning.
The speakers covered a wide range of relevant topics aimed at the benefits of professional advisory services.
IACVA chairman of Mr. Bill Hanlin presented on "Using Valuation in the Cross-Border Transaction" where he gave specific instances of the type of services that a professional valuator can bring to a more complete due diligence process for both sellers and buyers. Everyone agreed that a more complete due diligence would increase the chance of a successful M&A transaction.
The question-and-answer session was very lively with questions about various valuation techniques that can uncover hidden risks to the parties including incomplete cash flow analysis, working capital deficiencies or unexpected capital expenditures.
Copyright 2001-2018 IACVS All Rights Reserved
Toronto Canada. Telephone: +1 206-623-3200 Fax: +1 206-623-3222
E-mail: info1@iacvs.org