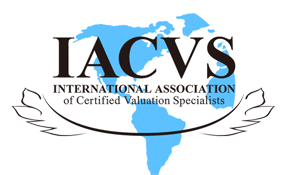 News and Events

+1 206-623-3200

+1 206-623-3222
The 2nd ICVS Certification Training Class successfully held at the National Institute of Valuation (INSPEN), Malaysia
2017-11-24     Hits:  
The Business Valuers Association of Malaysia (BVAM) and the IACVA Malaysia Charter have successfully conducted the second ICVS Certification Training Class in Malaysia from November 18 to 20, 2017. 52 candidates from Malaysia, Singapore and Brunei took part in the training course.
Our distinguished certified trainer, Sr Elvin Fernandez who is also the President of BVAM, taught the business valuation theories and methodologies, and answered many questions from candidates. The class participants responded enthusiastically to his depth of knowledge and approachability.
Ms Jowis Ng, the Member of MIA and ACCA and who also has 10 years of corporate finance experience, shared many examples and case studies from an experienced practitioner's perspective.
Dato' Sr Lau Wai Seang, the President of the Royal Institution of Surveyors Malaysia (RISM) met with candidates and imparted her personal experience and real life cases while teaching the topic on Best Practice for Intangibles valuation class.
All participants were encouraged to utilize the IACVA world-wide network to develop their practices through participating in local and global events.
We are looking forward to the next training which will most likely be conducted in March, 2018 in Kuala Lumpur, Malaysia.
Copyright © 2001-2021 IACVS All Rights Reserved
Toronto Canada. Telephone: +1 206-623-3200 Fax: +1 206-623-3222
E-mail: info1@iacvs.org