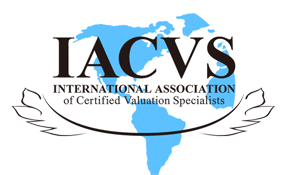 News and Events

+1 206-623-3200

+1 206-623-3222
The Biennial Business Valuation and Forensic Accounting Conference at Australia on August 13
2018-07-27     Hits:  
The Biennial Business Valuation and Forensic Accounting (BVFA) will be held at Australia on Monday, 13 August, 2018 - Wednesday, 15 August, 2018. Mr. Chris Mellen, the board member of International Association of Certified Valuation Specialists (IACVS) will attend and deliver a speech entitled "Opportunities and challenges for the business valuation profession: A global perspective" at the beginning of the conference.
| | | |
| --- | --- | --- |
| | | Chris Mellen is a Managing Director with Valuation Research Corporation, leading its Boston office. Prior to joining VRC, he founded Delphi Valuation Advisors, which he ran for 15 years and sold to VRC in 2015. He has been involved in over 3,000 valuation engagements since 1989, published over 40 articles, led over 100 seminars, and provided expert testimony in court. Chris is co-author of ASA's Intangible Asset Valuation BV301 seminar and of the book, VALUATION FOR M&A: BUILDING AND MEASURING PRIVATE COMPANY VALUE. |
The biennial Business Valuation and Forensic Accounting (BVFA) Conference is the premier event dedicated to accounting professionals working in the business valuation and forensic accounting sectors, whether in practice or business.
With a full day focused on each discipline and complementary workshops specially designed to develop business critical thinking and practical skills, the 2018 programme offers an impressive line-up of international guest speakers and Australian industry leaders.
Join us to discuss the latest industry trends and topics including Australian valuation research, valuing early-stage start-ups and non-traditional business models, data and the Dark Web, securities class actions, intellectual property disputes, insights into cryptocurrency and following the digital money trail, and more.
As a flagship event of the CA ANZ education program, BVFA Conference will keep you at the cutting edge of your profession. Through invaluable networking opportunities and the latest industry insights, join a delegation of over 300 chartered accountants to collaborate and maintain your competitive advantage.
For more information of the speaker and registration of the conference, please click HERE.
Copyright © 2001-2019 IACVS All Rights Reserved
Toronto Canada. Telephone: +1 206-623-3200 Fax: +1 206-623-3222
E-mail: info1@iacvs.org