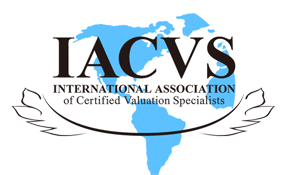 News and Events

+1 206-623-3200

+1 206-623-3222
The Fifth ICVS Training Course in Malaysia on April 6, 7 & 8,2019
2019-02-19     Hits:  
BVAM (Business Valuers Association of Malaysia), the IACVS Malaysia Charter, will host the fifth ICVS training course on April 6, 7 & 8, 2019. The exam will be on April 20, 2019.
This course will provide the fundamentals of each approach to valuation, together with limitations and caveats on the use of each, as well as extended examples of the application of each. At the end, participants should be able to
◆ Understand the Valuation Process
◆ Value "problem" firms, such as financially troubled firms and startup firms
◆ Understand the DCF, Asset and Multiple Approaches to Value
◆ Provide Critiques of these Approaches
If you want to bolster your skills to create and maintain a thriving practice, and acquire an international qualification in Business Valuation as well as be involved in business valuations in Malaysia, please click the COURSE FLYER to find more information and email the registration form to BVAM.
Participate will obtain a Certificate of Attendance and become eligible for membership with BVAM and IACVS. After passing the course exam and submitting a case report for approval, participants can become an International Certified Valuation Specialist (ICVS) and get the ICVS certificate from IACVS.

Copyright © 2001-2020 IACVS All Rights Reserved
Toronto Canada. Telephone: +1 206-623-3200 Fax: +1 206-623-3222
E-mail: info1@iacvs.org