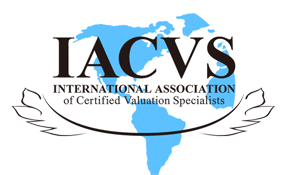 News and Events

+1 206-623-3200

+1 206-623-3222
Congratulations on the Establishment of the IACVS Singapore Chapter
2019-05-22     Hits:  
We're pleased to announce the establishment of the Association of Asian Chartered Certified Valuation Specialists – AACVS was established in March 2019. The AACVS is the IACVS Chapter for Singapore and Cambodia. IACVS is a not-for-profit organization dedicated to the education and excellence of the global business valuation profession. Chapters and Charters are the local representatives of IACVS and look for ways to strengthen relationships with local CPA Societies, universities, property appraisers and professional associations. This is to enhance, improve and expand IACVS's public relations efforts to build ICVS awareness which can include: administering advertising campaigns, identifying contacts that can help build IACVS's chapter and international prominence. IACVS confers to successful candidates the ICVS – International Certified Valuation Specialist credential.
Both A/Prof. Wilson Lim and A/Prof. Don Prasad are the chapter leaders of AACVS, they have been involved with business valuation for many years and see the need for valuation professionals to be represented in the IACVS global association/network. Professionals from Republic of Singapore and the Kingdom of Cambodia can contact them directly on IACVS and ICVS credential.
Copyright © 2001-2020 IACVS All Rights Reserved
Toronto Canada. Telephone: +1 206-623-3200 Fax: +1 206-623-3222
E-mail: info1@iacvs.org