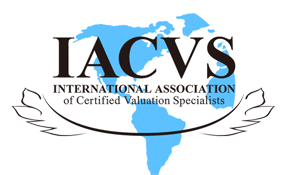 News and Events

+1 206-623-3200

+1 206-623-3222
ICVS with Advanced Studies in Financial Instruments
2019-09-28     Hits:  
| | |
| --- | --- |
| | |
The International Association of Certified Valuation Specialists, in conjunction with the Center for International Business Valuation, has added an advanced level to the ICVS credential; valuators can now earn the ICVS with Advanced Studies in Financial Instruments (ICVS-A). The curriculum for the ICVS-A, which focuses on fair value concepts, was developed by Dr. Joel M. DiCicco, CPA, ICVS, a full-time member of the Executive Business and Department of Accounting faculty at Florida Atlantic University's College of Business. This advanced credential in the fair value of financial instruments can be earned along with the initial ICVS or can be added to enhance a current ICVS credential. Upon completion of the training program, students can participate in a credentialing exam comprised of a case study and valuation problems concerning derivative products. The ICVS-A designation requires an understanding of valuation techniques for various financial instruments, ranging from basic securities to complex derivative constructs. In addition to the valuation of financial instruments, the training and optional exam covers fair value accounting under both US GAAP and IFRS, along with the use of Python programming language (the language of choice for valuing financial derivatives).
Critical learning objectives of this ICVS-A training program include:
* Applying accounting standards for fair value and understanding the history behind the fair value movement
* Ascertaining the purposes behind the issuance and development of many complex derivatives
* Utilizing valuation techniques for financial products
* Programming using the fundamentals of Python
The inaugural live training, presented with the Southeast Chapter of Business Appraisers, will be held in Orlando, Florida, USA, on December 16, 17, and 18. Business Valuators with a credential such as the ICVS, ASA, ABV, CICBV, or CVA are welcome to attend. These materials are advanced in format and require students to have a thorough understanding of business valuation in order to keep up with the instructors.
Note that the ICVS-A exam is separate from the training. Students must register separately for the exam and additional study is recommended prior to taking the test. A passing score is required to earn the ICVS-A designation.
Registration Link https://www.mdgu.us/course/ICVS-A
The center's website about the training http://www.cfibv.org/icvs-a

Contact Heidi (heidi@diciccofamily.net) or http://www.cfibv.org/ for more specific information about the training, or Joel (joel@diciccofamily.net) for more specific information on the curriculum and credential.
Copyright © 2001-2021 IACVS All Rights Reserved
Toronto Canada. Telephone: +1 206-623-3200 Fax: +1 206-623-3222
E-mail: info1@iacvs.org