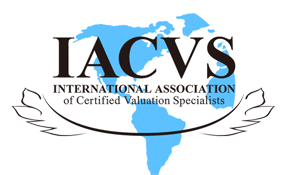 News and Events

+1 206-623-3200

+1 206-623-3222
Conference on Valuation of Intangible Assets Oct. 15, Malaysia
2019-08-08     Hits:  
The Business Valuers Association Malaysia (BVAM) will host the Conference on Valuation of Intangible Assets 2019 at the Hilton Petaling Jaya on October 15. This conference is supported by the Valuation and Property Services of Malaysia (JPPH). Mr. William Hanlin, CEO & President of IACVS, will attend the conference and deliver a speech.
Course Objective
The shifting and accelerating trend of businesses and companies being driven and valued for their intangible capital such as intellectual property and other intangible assets have not slowed down. In fact, numerous market studies have shown that businesses are increasingly more savvy about these invisible assets in the knowledge economy where intangible rules.
This conference is timely to address the various opportunities and challenges proffered by this shifting tide, to c-suite executives, entrepreneurs and service providers on the current best practices of valuing business and its intangibles, challenges and new insights with the rise of increased sophistication of companies in monetising their IP rights. This conference will see a gathering of industry leaders and practitioners and service providers in sharing their insights and experience with participants through plenary sessions and carefully tailored and moderated panel sessions.
Speaker:
* Sr Elvin Fernandez, President of BVAM
* Director General of Valuation and Property Services Department of Malaysia (JPPH)

* YB DATO'MOHAMAD ROSLAN MAHAYUDIN Director General of Intellectual Property Corporation of Malaysia (MyIPO)
* WILLIAM A. HANLIN JR., President and CEO of IACVS
* SRIVIDYA GOPALA-KRISHNAN, Managing Director, Duff &Phelps Singapore

* DATO' DR.RAJEN M, Chief Executive Officer Holista Colltech Ltd
* JAMESY LAYA, Partner, Chartered Valuer and Appraiser, KPMG Singapore
* Moderator: Christine NG, IP Valuation Director, Adastra IP (M) Sdn Bhd

* Tyler Capson, Managing Director, Asia EverEdge Global

* GARY MAN, Managing Director at GCA Asset Services Limited (Hong Hong)
* Peter Willimott, Senior Program Officer, World Intellectual Property Organization (WIPO)
Hotel: Hilton Petaling Jaya
10% special rate discount for early bird registration before 30 September 2019 & Group Registration (3 or more))!
To register online, please visit us at bvam.org.my
Please contact the following persons to register:-
Sr Mohd Zamri bin Awang Tel: 6019 353 5084 E-mail: zamri_awang@jpph.gov.my
Nor Juliana bt Majuki Tel: 603 89118800 E-mail: norjuliana@inspen.gov.my
Thila Ganesan Tel: 630 22829699(Ext. 15/129) E-mail: thila@khongjaafar.com.my
Melanie Murthy Tel: 6012 292 8195 E-mail: melanie.bvam@gmail.com
Copyright © 2001-2020 IACVS All Rights Reserved
Toronto Canada. Telephone: +1 206-623-3200 Fax: +1 206-623-3222
E-mail: info1@iacvs.org