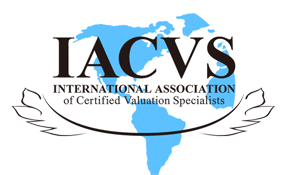 News and Events

+1 206-623-3200

+1 206-623-3222
Certified Business Valuation Course 21 - 23 September Malaysia
2019-09-02     Hits:  
Applied for 10 CPD Hours from the Board of Valuers and 10 CPE hours from IACVS
It's a great pleasure to announce that Business Valuers Association Malaysia (BVAM) will organise a Certified Business Valuation Course. BVAM is a charter member of The International Association of Certified Valuation Specialists (IACVS). The training course will be held on 21 - 23 September 2019 at National Institute of Valuation (INSPEN), Kajang Selangor, Malaysia. Thex ICVS credentialed exam will be on Oct. 5 (Saturday) at INSPEN.
The training program is directed to all valuers and real estate industry player who want to explore and enhance their competencies in Business Valuation profession.
Objective of this course:
At the end of the programme, participants will be able to:
• Acquire knowledge on Business Valuation and its components
• Gain exposure on valuation approaches and techniques
• Apply knowledge & skill on Business Valuation
Send your enquiry to:
• Sr Mohd Zamri bin Awang at zamri_awang@jpph.gov.my
• Thila Ganesan at thila@khhongjaafar.com.my;
• Nor Juliana bi Majuki at norjuliana@inspen.gov.my.
National Institute of Valuation (INSPEN)
Valuation and Property Services Department
Persiaran INSPEN
43000 Kajang
SELANGOR
MALAYSIA
Copyright © 2001-2021 IACVS All Rights Reserved
Toronto Canada. Telephone: +1 206-623-3200 Fax: +1 206-623-3222
E-mail: info1@iacvs.org