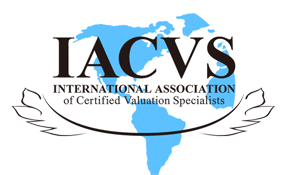 News and Events

+1 206-623-3200

+1 206-623-3222
ICVPME Hosted its 11th International Conference
2019-09-24     Hits:  
Mr. Bob Brackett, the secretary-general of IACVS, attended and presented a paper (Acceleration in the Development of the Valuation Profession) at the recent ICVPME 11th International Conference hosted at the CORDIS Hotel in Auckland, New Zealand on 9th - 11th September 2019. Participants from China, USA, UK, France, Australia, New Zealand, Russia, Romanian, Japan, Malaysia, Saudi Arabia and Nigeria participated this influential international conference.
The conference topics addressed many of the most important and challenging professional issues facing valuators today. From changes in valuation regulation and standards to EVM's, valuation education, the aging of practitioners through valuation in a truly international venue. The attendees had a unique opportunity to discuss these issues with instructors using current examples from their own practices. The agenda included presentations with question and answer sessions as well as professional roundtable discussions.
Mr. Bob Brackett was the first speaker at the conference. Many of his points were echoed by the following presenters who used examples from their own recent experience to reinforce the importance and timeliness of the issues. The 2 speakers from the CBV Institute provided an excellent summary of Crypto assets, clarifying the various abbreviations and terminologies for attendees. Much of the conference discussed the use of valuations in a financial reporting arena, a relatively new area for the property, plant and equipment valuation specialists in attendance.
During the conference, Mr. Bob Brackett also spoke with many of the other experts concerning business valuations and introduced the development of IACVS and the ICVS credential to them.
Copyright © 2001-2021 IACVS All Rights Reserved
Toronto Canada. Telephone: +1 206-623-3200 Fax: +1 206-623-3222
E-mail: info1@iacvs.org