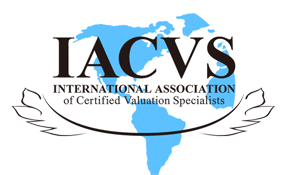 News and Events

+1 206-623-3200

+1 206-623-3222
The Future of Valuation for Secured Lending - ANEVER
2019-09-18     Hits:  
ANEVER Conference - September 6, 2019, Bucharest
Mr. William Hanlin, President and CEO of IACVS, attended and presented a paper at the international conference organized by ANEVAR - the National Association of Authorized Romanian Valuers, in partnership with the Romanian Association of Banks - ARB and the Romanian Banking Institute – IBR at Bucharest on September 6, 2019. About 300 licensed valuers and professionals involved in banking services from China, USA, UK, France, Australia, New Zealand, Russia, Romanian, Japan, Malaysia, Saudi Arabia and Nigeria etc. joined this influential international conference.
In the morning of September 6, Ms. Dana Ababei (president of ANEVAR) and Nicholas TALBOT (CEO of IVSC) gave a warm welcome and opening speeches.
Mr. Hanlin presented a paper entitled "Valuation of Intangible Assets for Mortgage Purposes". His paper was focused on the types of intangible assets that lenders can use as loan collateral. His speech was warmly received by the experts at the conference.
During the conference, Mr. Hanlin also talked with other experts on business valuation, and introduced the development of IACVS and ICVS credential to them.
Copyright © 2001-2021 IACVS All Rights Reserved
Toronto Canada. Telephone: +1 206-623-3200 Fax: +1 206-623-3222
E-mail: info1@iacvs.org