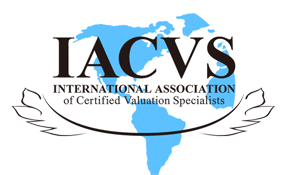 News and Events

+1 206-623-3200

+1 206-623-3222
2019 IVSC AGM Successfully Held in Singapore
2019-10-11     Hits:  
The International Valuation Standards Council (IVSC) is the global non-for –profit body responsible for setting the International Valuation Standards (IVS). The goal of IVSC is to build trust in valuation by establishing one set of globally consistent, high-quality valuation standards and by supporting the advancement of the valuation profession. In achieving this, the IVSC aims to support economic activity, strengthen financial markets and protect the public interest.
Mr. William Hanlin (CEO & President, IACVS) and Mr. Bob Brackett (Secretary General, IACVS) attended the 2019 IVSC AGM hosted at the Rendezvous Hotel in Singapore on Oct. 7-9. Almost 300 participants from United States, Canada, France, Russia, Japan, China, Malaysia, Romania, Korea, Singapore etc. joined this meeting. They want create the valuation standards for their own country through IVSC platform. They had a warm discussion on international valuation standards and valuation profession goals for 2020.

During the three-day annual conference, all of IVSC members from the technical committees, IVSC council had a hot discussion on tangible assets, business valuations and financial instruments etc. The IVSC Advisory Forum convened representatives from all member organizations to focus on issues including the widespread use of IVS worldwide, the strengthening of the professionalization of corporate value assessments, and the role of technology in future assessments. Besides, Sir David Tweedie announced he would retire from the president of the board after seven years and two months profession work. During the period, David has been committed to advancing the development of IVSC and enhancing the professionalism of global valuation. His input and dedication to norm-setting has enabled international standards to be translated into ten languages and applied in 139 countries.
In the field of business valuation, IVSC and IACVS actively promote the normative application of valuation principles, methods and models. In additional to national laws and regulations, IACVS required every corporate member to comply with professional valuation standards issued by IVSC, IASB and FASB.
Followed the IVSC AGM, IACVS hosted its 2019 World Council Meeting at the same hotel in the afternoon of Oct. 9. More than 20 participants from IACVS charter/chapter representatives and invited guests joined the meeting.
Copyright © 2001-2021 IACVS All Rights Reserved
Toronto Canada. Telephone: +1 206-623-3200 Fax: +1 206-623-3222
E-mail: info1@iacvs.org