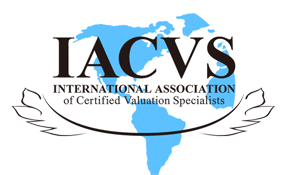 News and Events

+1 206-623-3200

+1 206-623-3222
IACVS Seminar in Korea
2019-10-17     Hits:  
IACVS Korea Charter hosted a seminar at KVA Academy on October 19. The topic is "Recent Trends in Global Technology Valuation 2019", delivered by Mr. Robert Brackett (Secretary General, IACVS). Around 30 participants join this seminar. This seminar focused on the following four issues: 
* What is"technology valuation"? 
* Why do we need to value technology? 
* How is technology valued? 
* Who are the issues today?
During the whole lecture, Bob carefully answered all kinds of questions raised by the participants. At the same time, participants expressed their hope that IACVS would hold more seminars in the future to promote communication and enhance their BV profession skills.
Copyright © 2001-2021 IACVS All Rights Reserved
Toronto Canada. Telephone: +1 206-623-3200 Fax: +1 206-623-3222
E-mail: info1@iacvs.org