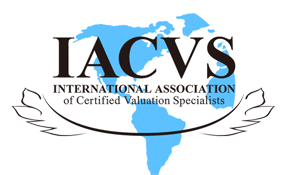 News and Events

+1 206-623-3200

+1 206-623-3222
ICVS Advanced Course in Financial Instruments, April 6-10, Ethiopia
2020-02-06     Hits:  
The IACVS Ethiopia Chapter will organize the first training event for the International Certified Valuation Specialist with Advanced Studies in Financial Instruments (ICVS-A) certification in Africa. The class combines both the basic and advanced sections of the ICVS certification. In order to qualify for the certification, students must attend the five-day training and pass part one (five hours long multiple-choice exam) and part two (submission of the case valuation). The first exam will be administered at the end of the training and the student will have one week after the class to send their completed valuation case to the Center.
Date: April 6 – 10, 2020
Schedule: Class will start with a minimum of 20 students
• April 6, 9:00 AM – 5:00 PM – ICVS Basic
• April 7 – 9, 2019, 9:00 AM – 5:00 PM ICVS- Advanced
• April 10, 2020, 9:00 AM – 12:00 PM Exam Review
• April 10, 2020, 1:00 PM – 6:00 PM – Exam Part I (Multiple Choice Questions)
Materials:
• Students will receive two books, one for the ICVS Basic and one for the ICVS-A
• Students will get access to the online class materials two weeks in advance
• Students will receive part II of the exam (case study) two weeks before the class starts.
Cost: $ 995
• This cost includes your one-year IACVS membership ($250), Exam fee ($150), cost of the books, and live instruction
Registration:
• You can register through our local partnering office "Shady Grove Consulting PLC" or send inquiries to info@cfibv.org
Copyright © 2001-2021 IACVS All Rights Reserved
Toronto Canada. Telephone: +1 206-623-3200 Fax: +1 206-623-3222
E-mail: info1@iacvs.org