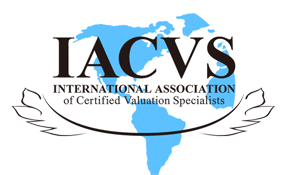 News and Events

+1 206-623-3200

+1 206-623-3222
The First ICVS –A Course Successfully Held in Florida
2020-02-03     Hits:  
The Center for International Business Valuation, in conjunction with the International Association of Certified Valuation Specialists launched the International Certified Valuation Specialist with Advanced Studies in Financial Instruments credential in Orlando, Florida, December 15th-18th, 2019. Attendees of this first classroom training program participated in an in-depth analysis of the valuation of a variety of complex financial instruments, and discussed both best practices and common practices in use today. The training provided the attendees the opportunity to sit for the ICVS-A (ICVS with Advanced Studies in Financial Instruments) credentialing exam.
The curriculum for the ICVS-A was developed and presented by Dr. Joel M. DiCicco, CPA, BCA, ICVS-A, a full-time member of the Executive Programs and Department of Accounting Faculty at Florida Atlantic University's College of Business with the assistance of Uliana Filatova, MSF, MBA, a PhD student at FAU. However, both the IACVS Chairman of the Board, Richard Claywell, and the Secretary General, Robert Brackett, contributed to the lively discourse present throughout the four days.
The class commenced with a bootcamp overview of the commonly used valuation techniques as a refresher before delving into the advanced studies program. The technical program began on December 16th with extensive instruction on the history of fair value, followed by an overview of the fair value accounting standards under both US GAAP and IFRS. The program then moved to a discussion of the valuation of equities and, in particular, the assumptions needed to derive a value. A brief explanation of the differences between value and price was also presented.
Python computer language, considered by many to be the preferred program for financial instrument valuation, was introduced on the second technical day of the training. In addition to an overview of the massive Python libraries, attendees installed the program on their personal PCs and then programming fundamentals were explained and practiced. A highly granular discussion on debt and securitized instruments followed. Attendees not only received a basic review of plain vanilla debt instrument valuation techniques but also learned the advanced concepts of duration, convexity, option spreads, and prepayment speeds. The class then proceeded to address contingent debt, convertible debt, and, of course, securitized instrument valuation approaches.
On the last day of the training, participants first learned the building blocks of derivatives, such as options, forwards, futures, and swaps. After this brief introduction, various types of complex derivative products were analyzed, including exotic options, structured products, and hybrids. An online version of the complete training program will be available through the Center for International Business Valuation website (http://www.cfibv.org) in February 2020.
Our goal is to create a strong valuation professional community supported by the IACVS headquartered in Addis Abab. If you're interested in this course, please send e-mail to us at heidi@diciccofamily.net or dtessema@mdgu.us
Copyright © 2001-2021 IACVS All Rights Reserved
Toronto Canada. Telephone: +1 206-623-3200 Fax: +1 206-623-3222
E-mail: info1@iacvs.org