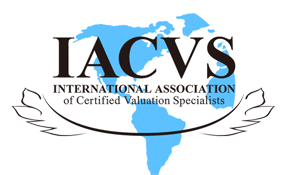 News and Events

+1 206-623-3200

+1 206-623-3222
ICVS - A - Endorsed Trainer Program
2020-08-20     Hits:  
ICVS-Advanced Studies in Financial Instruments (ICVS-A)
Endorsed Trainer Program
To become an Endorsed ICVS-A Exam Training Program Provider ("Endorsed Provider"), an individual must successfully complete the ICVS-A Endorsed Provider Course and Exam.
BEST PRACTICES AND ETHICIAL REQUIREMENTS
The Center for International Business Valuation ("CfIBV") and IACVS have adopted the following best practices and ethical requirements for all Endorsed Providers. Endorsed Providers must
1. Hold an ICVS-A credential in good standing
2. Demonstrate mastery of the material and teaching competency
a. Endorsed Providers will be given one month to prepare a presentation on a topic chosen by the Center.
b. Mastery of the material and teaching competency will be measured using the following metrics:
i. States objectives clearly for enhanced learning and outcomes
ii. Uses appropriate teaching methods
iii. Provides opportunities for critical thinking and analysis by students
iv. Communicates effectively
v. Presents material in a logical and well-organized manner
vi. Demonstrates respect toward students
vii. Demonstrates energy or enthusiasm for the topic
viii. Demonstrates knowledge of the subject matter, including current aspects
ix. Relates theory to practice, when appropriate
3. Abide by all International Association of Certified Valuation Specialists ("IACVS") ethical standards. (http://www.iacva.org/index.php?ac=article&at=list&tid=9)
4. Promote and protect the value of the ICVS-A credential
5. Maintain the quality and educational rigor of the ICVS-A program
6. Communicate the educational purposes and principles of the ICVS-A program effectively and honestly
7. Utilize the official ICVS-A materials for all ICVS-A training
8. Convey the message to trainees that provider products should be used as supplementary tools and not as a replacement for the approved ICVS-A training materials.
a. For example, a statement to the effect that the prep provider course will offer complementary materials to assist students is very acceptable. On the other hand, suggestions that their training program will make one pass the exam with ease is not acceptable.
9. Ensure all educational tools are current, developed by qualified authors, and effectively communicate learning goals.
a. If offering supplemental materials, they must be of excellent quality consistent with the evolving ICVS-A curriculum and exam formats.
b. Endorsed Providers must keep their material up-to-date, as the field of financial instruments and, in particular, financial engineering is constantly disrupted.
10. Are experienced and knowledgeable in the topics they teach.
a. Endorsed Providers must possess one of the following educational and/or experience requirements:
i. PhD or other equivalent doctoral degree
ii. Master's degree in Accounting, Finance, or a related field and three years of work experience in an area of finance
iii. Bachelor's degree in Accounting, Finance, or a related field and five years of work experience in an area of finance
b. Each course instructor and author of prep materials must disclose to training participants their educational qualifications, relevant work experience, and past success in preparing students for the ICVS-A exam.
c. Each course instructor, in addition to passing the ICVS-A exam, must also pass an advanced exam consisting of short-answer calculation problems. This exam is open book and four hours in length. The topics to be tested are as follows:
i. Swaps
ii. Basic and Exotic Options
iii. Bond yields
iv. Asset-Backed securities
11. Relay the overall results of student feedback on the Endorsed Provider's products and services to the Center.
a. Feedback should be collected formally from all participants in written survey form.
12. Communicate clearly to candidates the time commitment required for proper preparation for the ICVS-A exam, including reading, research, and preparation beyond the training program.
13. Advertise only in compliance with U.S. fair consumer practice legislation
a. Endorsed Providers will neither disseminate guarantees for passing any parts of the exams nor advertise that they have insider information regarding the specific questions or focus of the exam beyond the information provided by the Center and/or IACVS.
14. Facilitate periodic program reviews by CfIBV and/or IACVS.
a. Upon notice from CfIBV and/or IACVS of a violation of the best practices and ethical requirements outlined above, Endorsed Providers will immediately address any identified issues to bring their program into compliance.
i. Failure to comply within two weeks from the date of notification will result in a second notification of violation.
ii. Programs not brought fully into compliance by the end of four weeks from the initial date of notice will lose their standing as Endorsed Providers.
For more information on becoming an Endorsed Provider, please contact the Center for International Business Valuation through their webpage: cfibv.org.
Copyright © 2001-2021 IACVS All Rights Reserved
Toronto Canada. Telephone: +1 206-623-3200 Fax: +1 206-623-3222
E-mail: info1@iacvs.org