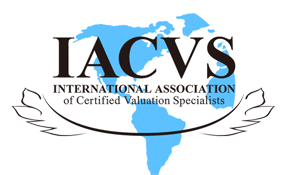 News and Events

+1 206-623-3200

+1 206-623-3222
'Want more' from the valuation profession, advises Hanlin
2020-12-18     Hits:  
To "get more" from the business valuation profession, you need to "do more," says William Hanlin, president and CEO of the International Association of Certified Valuation Specialists (IACVS). He gave one of the keynotes at the Second Annual Conference on the Art and Science of Business Valuation, which was held online December 7-8. When he says "do more," he means to learn, read, and help grow the profession by contributing. "I urge each of you to be a contributor by writing, teaching and volunteering—get involved in the global profession," he says. When you write, teach, conduct conference sessions or webinars, you learn your profession more, he points out. He also stressed that valuation experts need to do a lot of reading about what is going on in the profession. "Reading is what keeps you current" by learning what your peers are doing.
In his keynote, Hanlin also noted that, around the world, there is now more consistency in valuation practice due to education efforts of global valuation professional organizations (VPOs), including the efforts of the IACVS. There has also been increasing adoption of the International Valuation Standards (IVS) from the International Valuation Standards Council (IVSC). He also stressed the importance of transparency and the importance of global VPOs working together.
The conference had close to 300 attendees from all over the world.
Copyright © 2001-2021 IACVS All Rights Reserved
Toronto Canada. Telephone: +1 206-623-3200 Fax: +1 206-623-3222
E-mail: info1@iacvs.org